Development and supply of batteries and battery systems
Together with you and our partners, we develop the suitable battery solutions from 48 volts – 800 volts, for your individual application, tailored to your needs. With our standard battery packs, a fast and cost-effective implementation of your projects is possible. We supply you with all necessary components from the battery cell, to the battery module, to the battery pack and the complete battery system including BMS.
Here you benefit from our secured supply chains. This is possible due to our good network in Europe, Asia and the USA.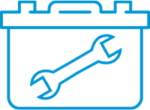 Maintenance and repair of batteries and battery systems
For the batteries supplied by us, we take over the repair and maintenance until the end of life. After that, we can still use them for your second life application, or professionally disassemble the batteries and bring them to our recycling partners for resource-saving recovery.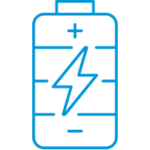 Energy storage systems
Battery storage for the PV system of a single-family home, we have just as in the offer, as well as large-scale storage solutions up to 11 MWh for smoothing peak loads or for storing electricity for trading. Here we work together with experienced partner companies to handle even large projects to your complete satisfaction.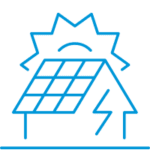 PV systems and PV components
Through worldwide sourcing of PV modules, inverters and mounting structures of proven quality, we can supply you with all the components you need at fair prices, from small systems with a few kWp, to MWp systems.